Summer is slowly but steadily approaching and so is our flagship event Sievo X Friends. Some of our clients are probably familiar with the event and are asking why did we slightly change the name? This year we wanted to highlight the value of our Customers and the fact that the event is co-created with our Customers and Partners thus the name change to Sievo X Friends. Without our Friends, Sievo would be non-existent.
Last year we held the event in Kellohalli, Helsinki and made a spectacular showcase video. Take a look, maybe you find yourself from there.
The event was packed with anticipation, excitement and joy. It will be a challenge but this year we promise to top everyone's expectations.
The event consists of two days, Insight Day on the 5th of June and Action Day on the 6th of June.
Insight Day, 5th of June, consists of a full day of insightful presentations, customer success case studies and 1-1 meetings with peers. It's the unmissable event of the year for procurement leaders. We have confirmed a promising line-up of speakers. On top of Sievonians presenting we will have customer speakers and external speakers such as CPO of Danone, Katharina Stenholm, bestselling author on AI, Antti Merilehto and the Senior Managing Director of Accenture, Pierre-Francois Kaltenbach. Insight Day will be held at Valkoinen Sali which is a smashing venue right in the centre of Helsinki. Valkoinen Sali was designed to be a ballroom in 1923 but has since operated as a police station and a city hall. After the day program the evening will continue with unofficial program until the early hours.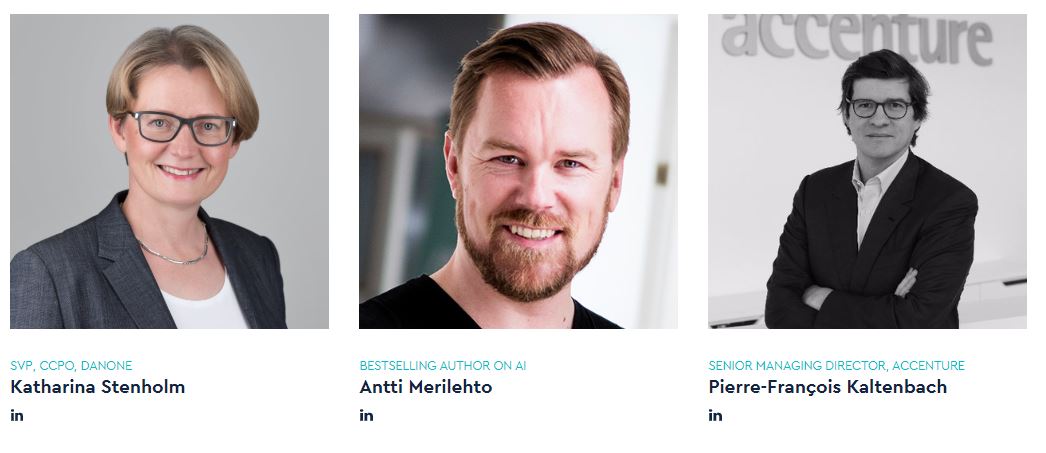 Action Day, 6th of June, is where you turn your Insights into Action. The day will provide you with intriguing presentations and in-depth training and workshops from Sievonians. The Action Day will begin with an interactive and energizing morning kick-off at Oodi, which is the new central library and an architectural masterpiece of Helsinki. It also doubles as an urban meeting hub. From Oodi our day continues at the Sievo office. Our customers will receive the insider tips and hidden gems of the Sievo solution in the form of exclusive training. Just to give you an example, you can choose to participate in a Supplier Management session with our Co-Founder Sammeli or you might be interested in a practical session to do smarter selections in the Sievo solution.
The event is all about coming together to share best practices for our users in order to get the most out of the Sievo solution. By participating you will get a chance to meet our hearty Sievonians in person and are able to connect with your peers and share and gain knowledge you have, not only from the Sievo solution but also in general from Procurement. And on top of all, you get a chance to enjoy Helsinki during summer, delight in diverse culinary experiences and just quite simply, have fun exploring.
P.S. If you are planning on arriving to Helsinki on the 4th of June, please join us for an exciting tour of the Helsinki city centre and a relaxing dinner before the main show.
Updated agenda and registration can be found here: Sievo X Friends Registrations
Save your seat now and see you in June!