Read highlights from Deloitte's latest annual Chief Procurement Officer survey. Get a pulse of the most recent trends in procurement and see why analytics has become the highest priority for procurement leaders.
Deloitte just published the newest CPO survey, which many could argue is one of the most established ones available. The 2021 report is titled "Agility: The antidote to complexity". The study shows a lot of insights on resilience, sustainability, and recovery, but one thing stands out: the term agility, which, while not new, is only now getting the attention it deserves. In fact, for the first time in the study's 10-year history, CPOs did NOT name cost reductions as their top priority.
The picture above featuring Bart Simpson has been accurate for the last 10 years and I was sure I could use it in this post as well, stating that savings are again the number one priority. I like the picture too much, so I had to add it here anyway. But it is true, driving operational efficiency is on top, albeit very closely to cost savings. When looking at the priorities relative to the previous report in 2019, two clear winners emerge. Digital transformation (which saw a 20% jump) and corporate social responsibility (22% increase from last year).
The survey showed us that while cost reduction activities are still important (the picture of Bart is not going anywhere and cost reduction will continue to be the license-to-operate for 99% of procurement organizations), after the year we had last year, the focus is on digital transformation, driving operational efficiency, CSR, and supporting stakeholders in achieving these goals. And the way to do this is the antidote to complexity: agility. I don't believe in this just because I'm the CEO of a company that allows for agility, but because it makes sense. Because the leading CPOs that invest in agility utilize configured end-to-end integrated processes and solutions, and because they prioritize data – both internal and external – to make fact-based decisions.
Deloitte came up with an agility-index that measured a dozen or so capabilities to measure whether agility actually correlates with high-performance. The answer is yes. Bringing a new twist to this year's report, the company introduces peer groups to compare to: high-performers and agility masters.
What the study found is that leading CPOs:
Have a broader understanding of value
Focus on relationships
Actually invest in agility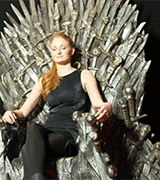 In terms of reaching that iron throne to be able to become a leader in agility, leveraging best-in-class digital tools and analytics is one of the key aspects.
"Analytics is quite simply the most exciting and impactful digital area happening in procurement and value chains" Deloitte points out.
But when asking which analytics types CPOs found the most valuable, all but spend and savings performance were viewed as "most valuable" by less than 50%. At the same time, 75% of CPOs said the most valuable type to be spend/savings performance analytics. This is nice to hear for a company like us with one of our main sources of revenue being exactly that. And as much as I would love to only vouch for spend and savings performance analytics, the study proves that while there is clear progress made in terms of the digitization journey, there is still a long way to go. That while, for example, the priority of CSR grew tremendously (many times more than priorities put on risk), when discussing actual actions taken, spend and savings - the comfort zone safe options - still dominate. However, what may be no surprise, the agility masters were MUCH more likely to adopt different types of predictive analytics, for example (80% vs 36%).
Deloitte mentions how analytics can be the stated as the most straightforward way to get actionable insights, supporting procurement strategies related to negotiations strategies, demand planning, and supply base restructuring, all the way from spend analytics to compliance-focused analytics. When looking at the barriers of why companies would not be able to hop on board, the top three barriers for effective technology application in procurement were seen to be quality of data, poor integration across applications, and lack of funding. So, as Deloitte phrased it, how to really get the digital house in order?
Firstly, your data is not trash.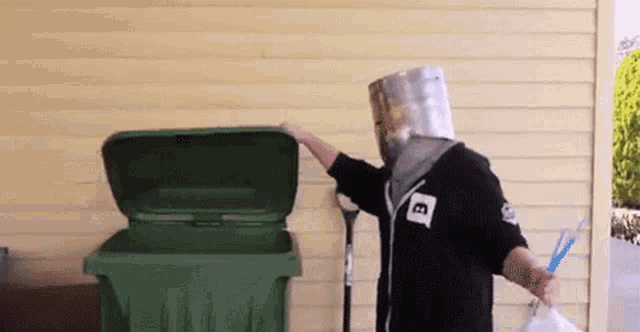 The #1 barrier for technology adoption was the quality of data. While data quality may be true in many cases (or it wouldn't be #1 on the list), I still find it a strong misconception that "getting your master data right" is key in order to implement new technologies. This is wrong on 3 levels. First of all, Increasingly, most of the valuable data is outside your own systems. Try to "master data manage" the internet. Good luck, ping me when you're done.
Secondly, data is unlike most assets - it gets better as it's used. You need to create pull for data quality, not try to push it for solution. If you want to increase data quality, the first step is to start using it for analytical purposes. Thirdly, "Shit in, shit out" is a misconception. Luckily the mining industry does not believe in it - otherwise we would not have any metals. Same applies to data and analytics. You need to look at data as ore - it contains value, but takes it does take effort to extract it.
Also according to Deloitte, the best organizations actually make improvements to the data iteratively on the journey. Other insights the report gives is that data quality must be addressed and acknowledged as a part of the digital strategy, and that standardization helps in enabling configurability, especially in matters related to master data.
The "I" in (digital procurement) ROI is there for a reason.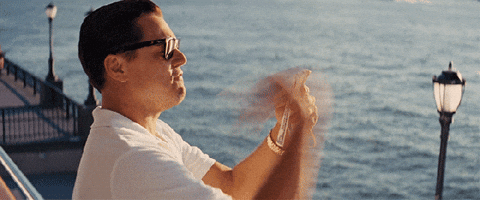 Another challenge for procurement organizations is lack of budget/funding. As Deloitte also smartly mentioned, "while supply risks often seem unlimited, budgets clearly are not". Earning a return on investment requires an investment. As one may have guessed, while most procurement organizations spent 12-15% of their budgets on technology, the most agile performers typically invested a higher % of their budgets on technology, although of course the key is focus and quality rather than price per se.
And to be honest, what we really want nowadays is a combination of internal and external data. Therefore, really the challenge nowadays (different from 20 years ago) is not about acquiring the data, but rather about drowning in the data, and learning to be smart about which parts are worth paying for. The thing is, there's no such thing as data that's free AND valuable. Therefore, if a procurement organization is willing to get to the next level, get that valuable data, and be crowned an "agility master" in the next round of CPO interviews, investments need to be made.
To suite or not to suite, the eternal debate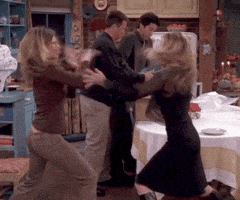 The final challenge revolves around poor integration across applications. It really also relates to the ever-lasting question of suite vs best-of-breed, and while the answer may not be revealed in this report, an astounding 75% of firms stated they favor a "hub and spoke model" where a centralized system, such as an ERP suite, is providing master data to other parts of the ecosystem. For most organizations, a single system is not enough, and it must be noted that a round number of zero of the agility masters stated they plan to use internal tools as their core architecture.
So, while we don't have an answer to whether best-of-breed or suites are the way to go, the answers from the agility masters tell us that they "prioritize standardization of processes and data upfront and they tend to value building a dedicated transformation team to handle the effort". No matter what the option is between full-suite, best-of-breed, a mixture, or nothing, it needs to be a commitment that is aligned with the strategy as a whole, to avoid soaking up water in your shoes to slow you down when you run ahead.
Final notes on getting your digital house in order
Naturally, the agility masters already have digital aspects as a core part of their operating model. In fact, they had a much larger adoption of next-gen digital technologies (for example, they are 82% more likely to have predictive analytics). With that being said, to reach the top players, the CPOs in the survey said that if they had additional budget, the top-rated place they would spend that money on would be "analytics and data management tools", while also focusing on data quality (which 42% of CPOs wanted to do).
And while being agile should perhaps not be the end goal of a procurement organization, I believe Deloitte in saying it is one of the key drivers to get to the actions needed to reach the top priorities for CPOs. The three things needed are:
1. Next-gen operating models
2. Diverse resource pools
3. Best-in-class digital capabilities
In addition, it requires the ability to take some risks, to fail, to iterate and stand up from that pile of dirt, and reach that amazing solution faster than the others. To leave the concluding remarks to Deloitte: "this years's survey provides the clearest evidence yet that agility is the best antidote to the increasing complexity facing CPOs".
I know this is something companies need to figure out on their own, but what I know Sievo can help with is part 3 of the list above, best-in-class digital capabilities. Reach out to us to hear more or read the full Deloitte study here to find out more about agility and investing in spend and savings performance analytics.